Press releases 4 December 2017
Sofidel continues to improve transparency and environmental results according to the WWF Environmental Paper Company Index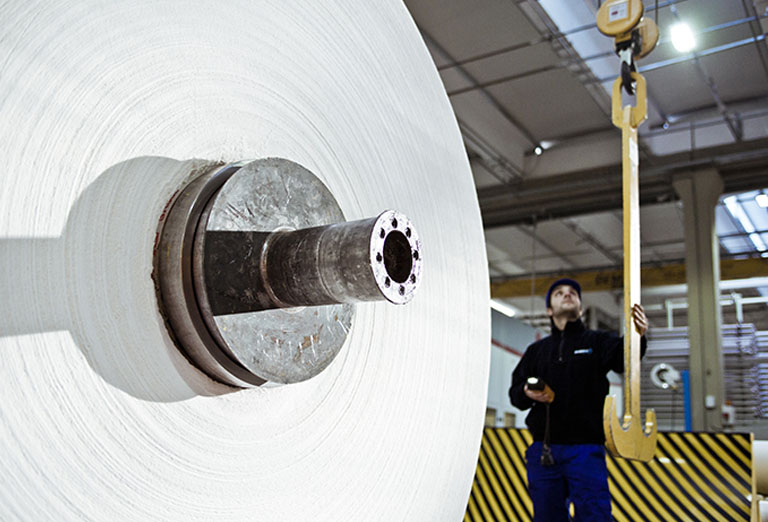 The tissue production Group known for the Regina brand has made significant progress in reducing the amount of waste sent to landfill and in its Environmental Management System and reporting, according to the biannual EPCI, a WWF tool to promote transparency and continual improvement in the PPP sector.
The figures from the 2017 edition of the WWF Environmental Paper Company Index have been published in the last days. The EPCI is a biannual tool that the environmental organisation proposes to companies in the paper and cellulose sector to assess and make public on a voluntary basis their commitment to the environment and transparency. The results of the index are retrievable at www.epci.panda.org/results/sofidel.
Sofidel, the tissue production group known for the Regina brand, achieved an overall score of 76,6% which  marked a distinct improvement of 10,4% on the last assessment, in 2015. Sofidel was able to improve their scores in all three subcategories, responsible sourcing, clean production and EMS (Environmental Management System)/transparency, demonstrating that the sustainability policy implemented by the company is heading in the right direction.
On a scale of 0% to 100%, Sofidel achieved a score of 72% for responsible cellulose fibre sourcing (compared to 68% in 2015), 79% in the clean manufacturing category (72% in 2015) – which considers the reduced environmental impact of production processes – and 79% for the Reporting & EMS (58% in 2015) section.
Sofidel has long employed sustainability as a strategic lever for development and growth, setting itself the goal of reducing its environmental impact to a minimum and maximising benefits for society. Sofidel's activity concentrates in particular on limiting climate-changing emissions, safeguarding water resources and the procurement of cellulose certified by independent third parties with forestry certification schemes.
In addition to increased overall scores assessed in the WWF Index, Sofidel discloses the following improvement data: to date, Sofidel has reduced its own carbon intensity by 19.1% (understood as direct CO2 emissions into the atmosphere between 2009 and 2016 per kg of paper produced), has achieved an average use of water resources of 7.0 kg/l, against a sector benchmark of 15–25 l/kg, and procures 100% cellulose certified by independent third parties with forestry certification schemes (FSC®, FSC Controlled Wood, SFI®, PEFC™).