Social reports, sustainability indexes, policies, certifications: for a responsible company, these tools are helpful to "do" as well as to gather information about its sustainability in a transparent way. For this reason responsible businesses are called upon to adopt increasingly sophisticated reporting methods.
The sustainability rating, also known as ESG (Environmental, Social, Governance), is an extra-financial measurement that takes into account the real impacts that environmental and social factors generate inside and outside the company in its process of creating the value.
Sofidel deeply believes that a strong ESG proposition helps create long-term shared added value. In its journey from "shareholder company" to "stakeholder company" Sofidel intends to invest more and more in ESG reporting, which it now considers to be an essential competitive lever.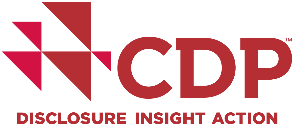 In 2022 Sofidel obtained the highest score in the fight against climate change by entering the Climate Change A List of the Carbon Disclosure Project (CDP).
The Group was placed in the Leadership bracket of CDP's Forests 2022 rating.
Sofidel is, with the A rating, in the Leadership bracket of the CDP Supplier Engagement Rating Report 2022 for the involvement of its suppliers in the fight against climate change.

In 2022 the Group has been awarded the Ecovadis Gold award for its approach to sustainability.

In August 2022, Sofidel, with a score of 13.6, is placed in the "Low Risk" category, i.e. a low level of risk in relation to the three spheres of corporate social responsibility.
Sofidel, in particular, ranked first in its reference industry, i.e. Household Products: 103 companies including not only tissue paper, but also household cleaning and personal hygiene products.
The rating states that the overall risk management capacity* is higher than the industry average (75% vs. 35%). The material topics on which Sofidel excelled include Land Use – Biodiversity and Business Ethics.
*The figure is for risks that can be managed, excluding the small percentage of unmanageable risk (4%).