Press releases 21 March 2022
"Sofidel4Talent" kicks off – a course to train forestry professionals promoted by Sofidel together WWF Italy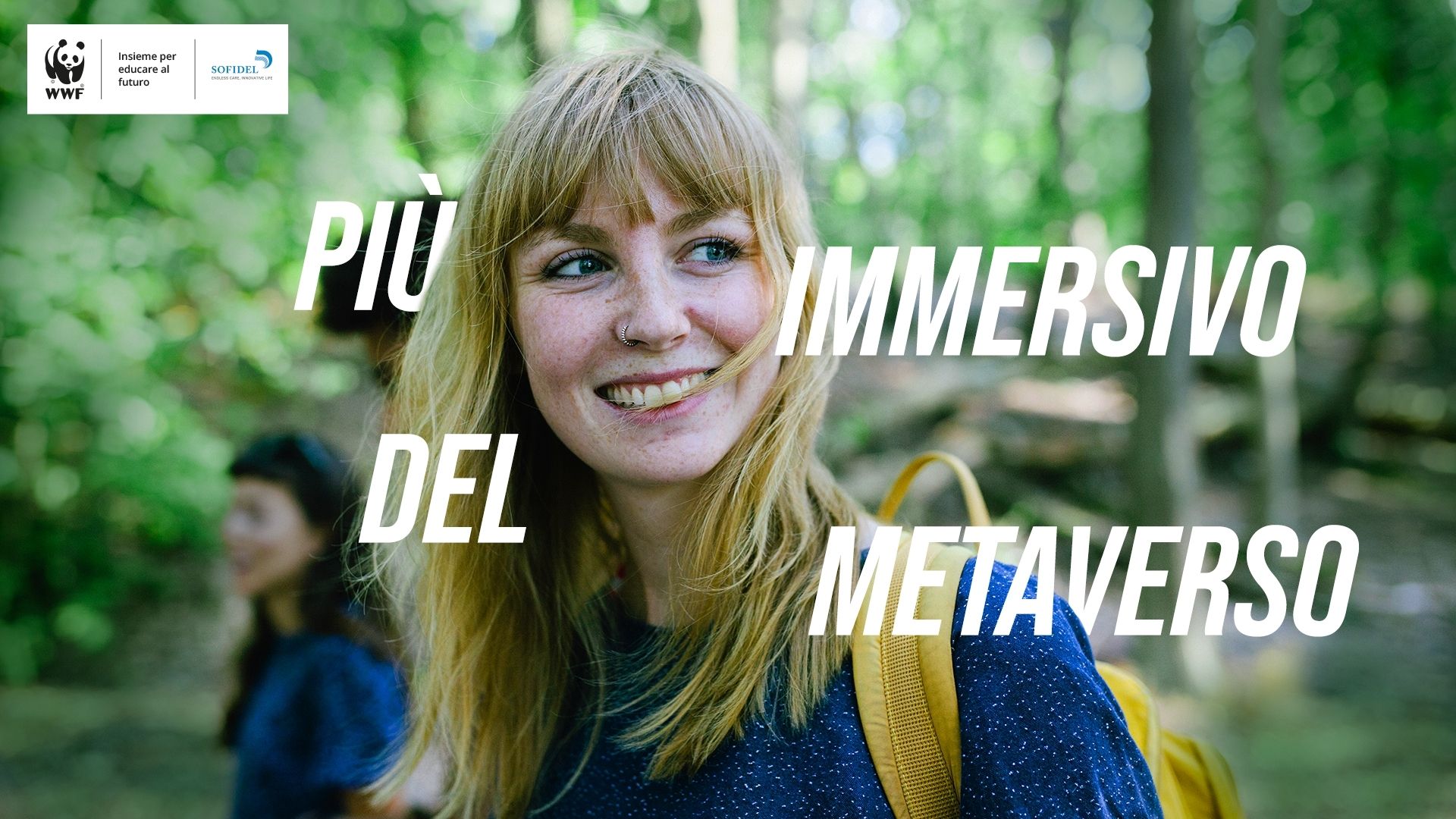 A free-access course to train young forestry professionals in Italy. The initiative is part of WWF Italy and Sofidel's activities to celebrate 15 years of collaboration
Porcari, Lucca (Italy), March 17, 2022. To celebrate 15 years of partnership, WWF Italy and Sofidel – a global leader in the production of tissue paper for hygienic and domestic use, particularly well-known in Italy and Europe for its Regina brand – present a calendar of initiatives for 2022. These include "Sofidel4Talent", a training course dedicated to proper forest management in Italy, and the company's participation in the WWF's "ReNature Italy" campaign to protect and regenerate Italy's natural capital for the benefit of current and future generations.
The first initiative – which started over the past few days with the support of Koinètica and under the patronage of RUS (Italian University Network for Sustainable Development) – is "Sofidel4Talent", an applied training course in forest conservation and management. It is a free-access project to help train future professionals that will take place from May 27 to 29, 2022, between the "Museo della Biodiversità di Monticiano" museum and the "Riserva Naturale Alto Merse" nature reserve, in the province of Siena, Italy. The call for application to join the initiative, targeting 15 Italian young undergraduates and recent graduates in scientific disciplines, will be open until April 15, 2022.
Additionally, Sofidel has joined the WWF campaign "ReNature Italy", an initiative created with the objective of reversing the loss of biodiversity in Italy and encouraging coexistence between man and nature. In September, the company will also be launching the new edition of "Mi Curo di Te. Con la Scuola per l'Agenda 2030" ("I'll Take Care of You: Working with Schools towards the 2030 Agenda"), the environmental education program for Italian schools created with WWF Italy that will be dedicated to the theme of Water for the school year 2022/2023.
Regarding the "Sofidel4Talent" initiative, Marco Galaverni, Program and Oasis Director of WWF Italy, says: "To allow the younger generations to preserve the natural heritage that surrounds us, it is essential to understand how this can be preserved and managed in the best way. Therefore, we are proud to offer this opportunity with three days of free, dynamic, and extremely engaging training for students or graduates who care about the planet's future, in a unique setting like the Museo della Biodiversità di Monticiano."
Elena Faccio, Creative, Communication and CSR Director of Sofidel, adds: "We believe in sustainability as a strategic lever for responsible development, and we have been working side-by-side with WWF for 15 years. This is an important, historic collaboration that has helped the company grow responsibly and promote a culture of sustainability. We are convinced young people are "our ace up our sleeve" for preserving the planet, and we are happy to contribute to a qualifying training project useful for the challenges that await us in the years to come."

Since 2008, Sofidel has been a partner in the international "WWF Climate Savers" program for the voluntary reduction of climate-altering emissions. Over the years, the collaboration between Sofidel and WWF Italy has expanded through a rigorous path of improving the forest procurement process (100% of the pulp used in the Group's production process is certified by independent third parties with forest certification schemes) and promoting awareness and education activities, such as "Mi Curo di Te" ("I'll Take Care of You"), the environmental education program made available free of charge to Italian primary and secondary schools that has involved over 650,000 students since 2014. A relationship that further grew in 2021 with Sofidel's membership in "Forests Forward", the multi-stakeholder platform launched by WWF to protect and improve the management of 150 million hectares of forest by 2030.