Press releases 10 June 2021
Sofidel signs up to WWF's "Forests Forward" initiative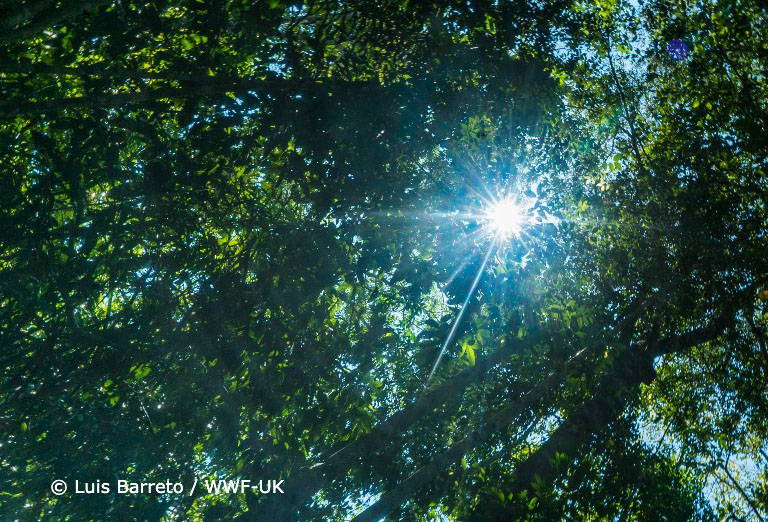 The Group's aim is to consolidate its forestry procurement policy, boosting its supplier engagement program in helping combat deforestation, conserve ecosystems, and protect the rights of local communities.
Sofidel, one of the leading global groups in the production of paper for hygienic and domestic use, best known for its Regina brand, is one of the first companies that have signed up to the "Forests Forward" multi-stakeholder initiative, launched internationally today by WWF.
The aim of Forests Forward is to accelerate the commitments of companies and investors around the world to environmental sustainability, recognising the value of forests not only for their raw materials but also for the ecosystem services that they provide to the benefit of people, the economy and nature, and in combatting climate change and preserving biodiversity.
"Sofidel is taking part with conviction in the Forests Forward program. Our participation is a way of reinforcing our commitment to protect forests, preserve biodiversity and help protect the rights of local communities. It is an innovative platform that will help make the collective commitment to build a better future for people and the planet more effective by contributing to the implementation of the long-awaited transformative change that we are all called upon to support," said Luigi Lazzareschi, Chief Executive Officer, Sofidel Group.
Sofidel is taking part in the initiative with its "Credible and transparent pulp sourcing" project. Specifically, the Group intends to consolidate its policy of forestry procurement by introducing specific corporate commitments to combatting deforestation and the conversion of ecosystems and protecting human rights in priority areas. The main goals include:
strengthening its supplier's engagement program;
implementing an effective monitoring and assessment system;
improving and implementing the Suppliers' Code of Conduct.

Forests Forward, which involves companies, communities, and organizations in all sectors (especially those connected to the use of raw materials drawn from forests), intends to accelerate the commitments in terms of zero-deforestation and zero-conversion of natural ecosystems, combat degradation and encourage the restoration of forests, with the goal of improving the management of 150 million hectares of forests globally by 2030. The initiative also places specific focus on local forest management in tropical and subtropical countries and protecting the role of local communities in the conservation of forests.
Sofidel is already working with WWF Italy on a review of the forestry procurement policy. It is also engaged in improving the supplier engagement program through the updating of the Suppliers' Code of Conduct. In a second phase, Sofidel will support a series of conservation initiatives in priority sourcing areas to prevent deforestation and degradation, where possible also involving its suppliers.
To find out more details about the project and follow the results achieved directly on the Forests Forward platform, go to this link.