Press releases 9 October 2020
Sofidel President Emi Stefani celebrates his 90th birthday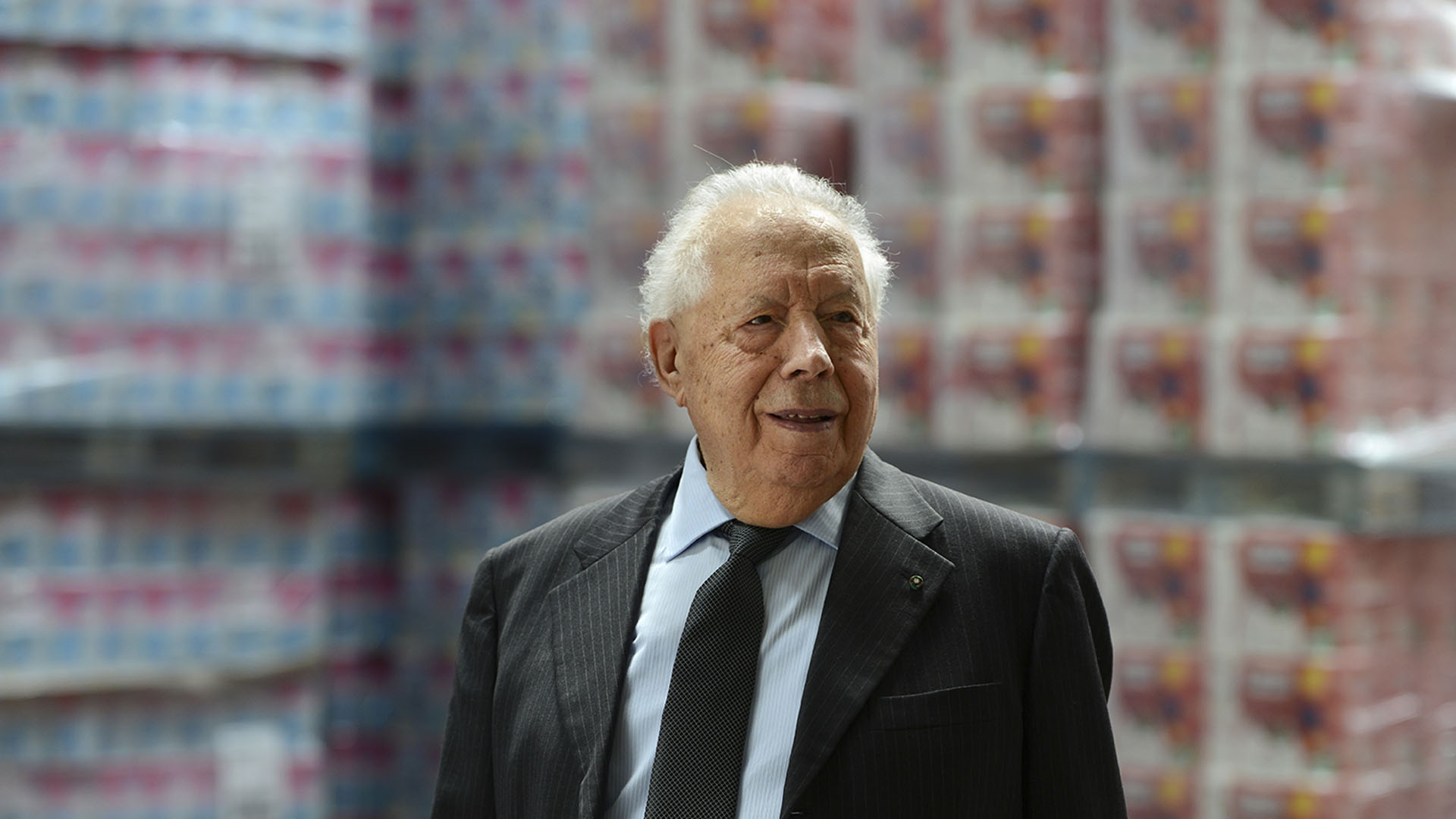 Present in the company on a daily basis, Stefani has been one of the first entrepreneurs to believe in the potential of tissue, also contributing to the development of significant innovations in the industry.
Porcari (LU), October 8th, 2020 – Emi Stefani, President and co-founder of Sofidel, turns 90 years old tomorrow, Friday 9th October 2020. Sofidel is a global leader in tissue manufacturing based in Porcari (Lucca) and it is known in particular in Italy and Europe for its Regina brand.
Constantly present in the company since 1966, Cavaliere del Lavoro Emi Stefani represents a point of reference on a human and entrepreneurial level for Sofidel and for the entire Lucca tissue district – that he helped to create and develop.
Thanks to his extraordinary experience – gained starting working in paper mills at the age of 15 – Emi Stefani has collaborated in the development of some of the most significant innovations in the tissue sector (paper for hygienic and domestic uses), often working side by side with suppliers in the mechanical industry.
From the first "Stefani & Lazzareschi" paper mill founded in 1966 in Pracando, a hamlet of Villa Basilica (Lucca), to the last integrated plant recently opened in Inola, Oklahoma (USA), Emi Stefani has interpreted, and still does, an idea of forward-looking entrepreneurship characterized by initiative, courage, work ethic, and attention to the human factor, now more relevant than ever.