Press releases 30 January 2023
Sofidel in the top 1% of companies rated by EcoVadis for sustainability in the tissue paper industry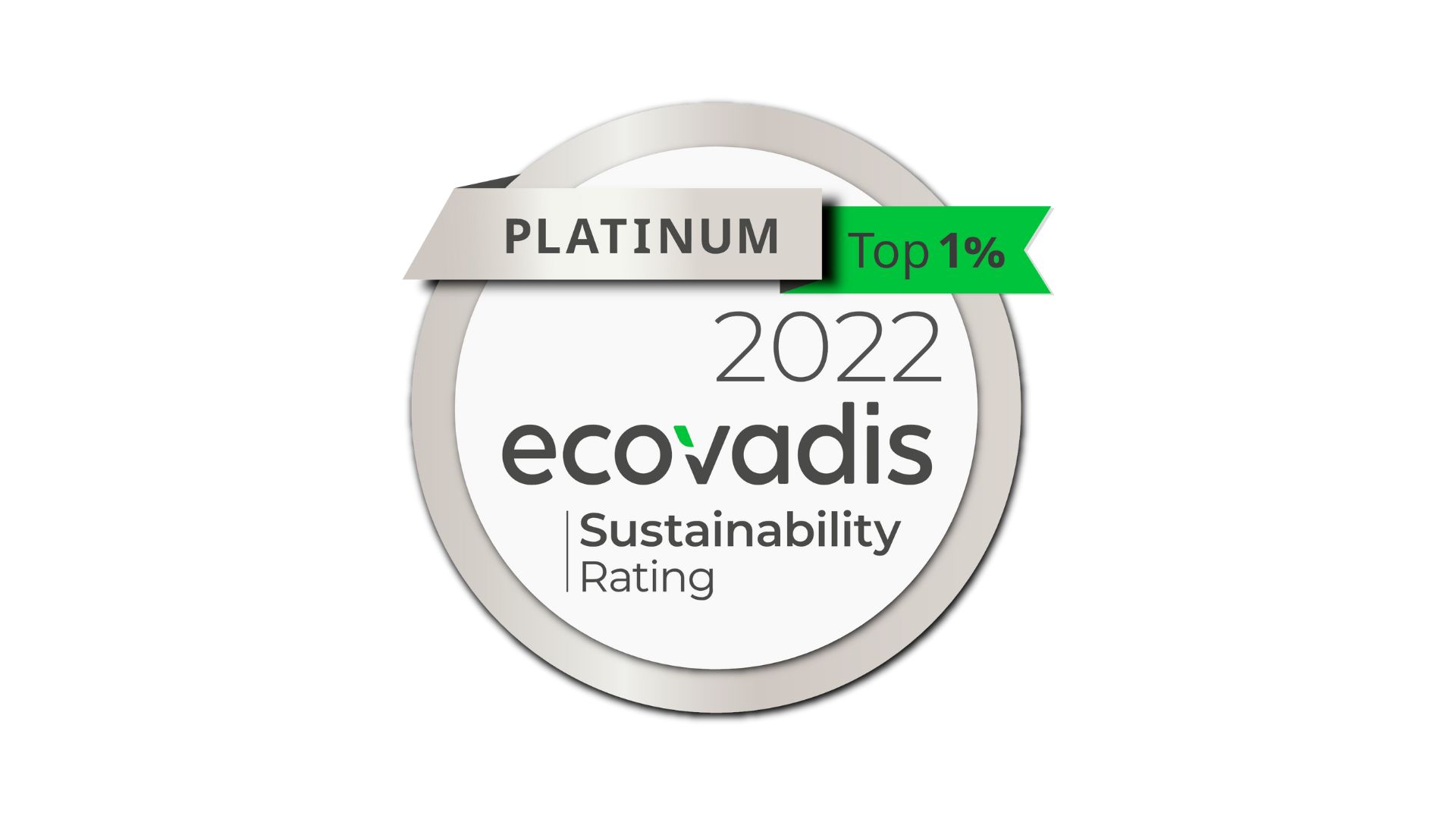 The Group received Platinum recognition again this year, the highest level of the rating.
Porcari (LU), Italy, January 30, 2023 – Sofidel, one of the world's leading paper groups for the production of paper for hygienic and domestic use known particularly in Italy and Europe for its Regina brand, has again this year received Platinum recognition from EcoVadis for its approach to sustainability and therefore confirming its place among the top 1% of companies in its sector worldwide.
Founded in 2007 and now operating in more than 150 countries, EcoVadis is among the world's largest providers of corporate sustainability assessments. More than 100,000 companies worldwide use its platform, which is also one of the benchmarks for large retail chains.
The EcoVadis sustainability risk and performance assessment is based on globally-recognized standards – including the Global Reporting Initiative (GRI), the United Nations Global Compact, and ISO 26000 – and is overseen by an international scientific committee. Environment, Labor and Human Rights, Ethics, and Sustainable Procurement are the four macro-areas covered by the analyses.
In its benchmark category (Manufacture of other articles of paper and paperboard), Sofidel achieved ratings above the average for the companies assessed, with outstanding results for Environment and Sustainable Procurement. A combination that has allowed the company to obtain Platinum recognition, the highest level EcoVadis rating.
"Sustainability ratings are a very useful tool in addressing the path of ecological transition," commented Francesco Pastore, Sofidel Chief Marketing & Sales Officer. "For Sofidel, this confirmation of the Platinum rating from EcoVadis is important because we once again see the quality of our efforts recognized from the outside, and because it is a valuable aid in transparently and comparably sharing what we are working on and the results we have achieved."
The Platinum rating from EcoVadis adds to Sofidel's recent placement in the Leadership band of the Carbon Disclosure Project's (CDP) Climate Change 2022 and Forests 2022 ratings for its commitment to combating climate change and deforestation.
On the environmental front, Sofidel is committed to reducing the impact of its activities on natural capital by encouraging the transition to a low-carbon, renewable energy-oriented economy. The Group's 2030 emission reduction targets of -40% per ton of paper by 2030 compared to the 2018 base year were approved by Science Based Targets (SBTi) as consistent with the reduction standards required by the Paris Agreement to limit global warming to well below 2°C.