Press releases 13 January 2023
More than 117,000 students want to learn how to safeguard water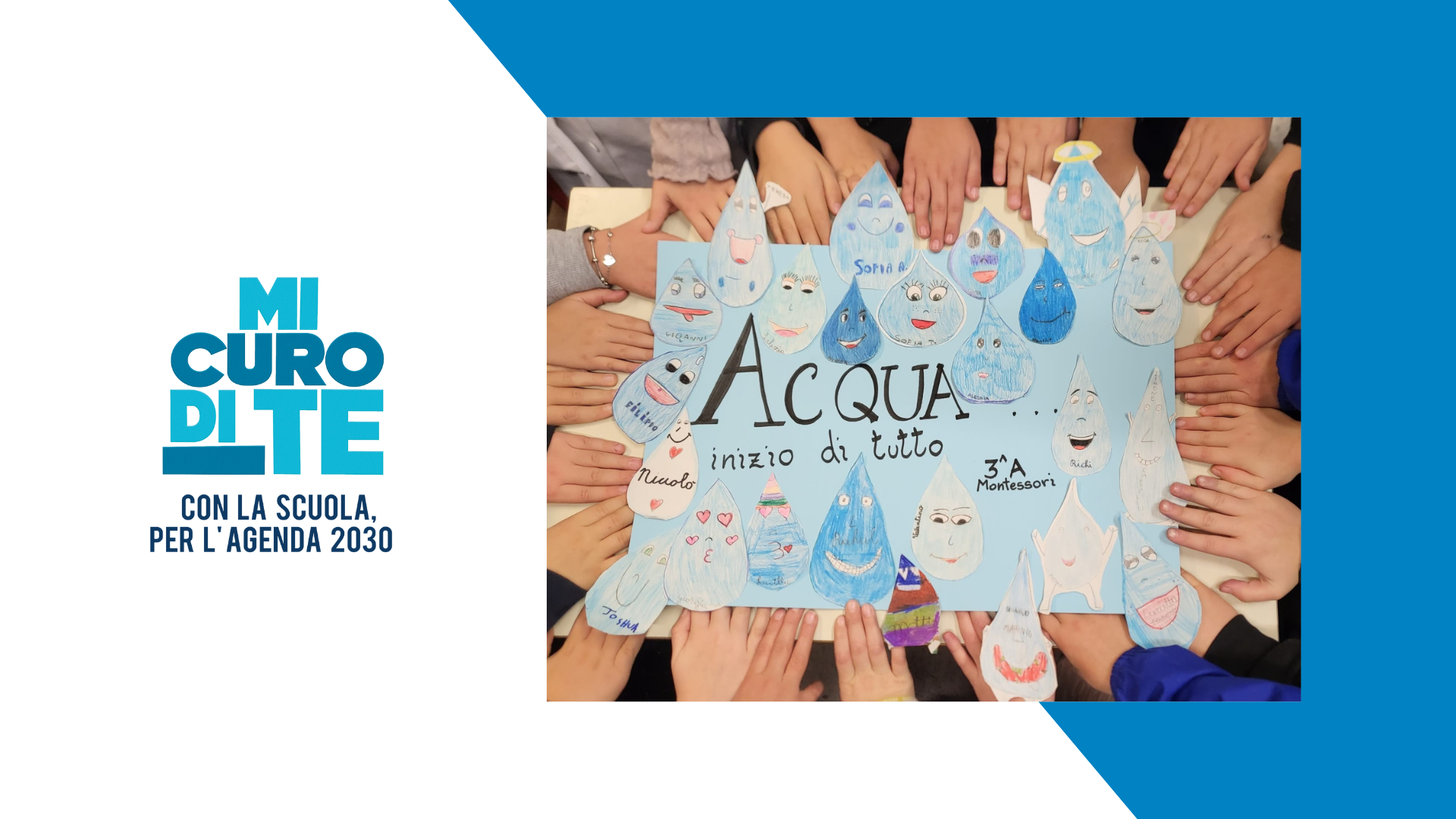 Schools have until April 28 to register for the environmental education program "Mi Curo di Te" (I'll Take Care of You) by WWF and Regina (Sofidel Group), a project which is part of the "RiGenerazione Scuola" plan by the Italian Ministry of Education and Merit.
Porcari, Lucca (Italy). January 12, 2023 – Water conservation makes its way into the classroom. More than 5,300 classes (over 117,000 students throughout Italy) have already signed up to take part in the 9th edition of "I'll Take Care of You – Working with Schools towards the 2030 Agenda" ("Mi Curo di Te – Con la Scuola per l'Agenda 2030"), the free environmental education program promoted by WWF Italia and Regina (Sofidel Group). Since 2014, this project has accompanied primary and secondary school students in Italybas they discover the Planet and how to take care of it. The project forms part of the Italian National Plan entitled "RiGenerazione Scuola" created by the Ministry of Education and Merit1.
The theme of "I'll Take Care of You" for the current school year is water. Through digital fact sheets, games, and quizzes, children and young people are introduced to the concepts of water scarcity and water pollution, teaching them about the impact of these issues on the health of the oceans, seas, rivers, and lakes. The educational program also gives the opportunity to study some of the Sustainable Development Goals (SDGs) of the United Nations 2030 Agenda: Goal 6, "Clean Water and Sanitation", Goal 12 "Responsible Consumption and Production" and Goals 14 and 15, "Life below Water" and "Life on Land", respectively.
Registration is open until April 28, 2023. Teachers can download the educational kit and guide their students to make the submissions to earn points and climb the ranking of participating schools to win prizes. The prizes include a supply of Regina products (toilet paper and tissues) and access to the WWF Italy educational portal OnePlanetSchool. The top three schools, both primary and secondary, will receive vouchers for the purchase of educational materials worth €1,000, €600, and €400. Prizes will also be awarded to schools ranked 4th-6th in both categories (primary and secondary). Additional prizes will be awarded by a final draw.
Families can also help at home: loved ones can take part in quizzes and surveys available on the website and help collect points to win.
Winners will be notified by May 12, 2023 on the website www.micurodite.it (in Italian).
1 "RiGenerazione Scuola" is the Ministry of Education and Merit's National Plan for the environmental and cultural transition of Italian schools. "I'll Take Care of You" has joined the Regenerators Network, since it focuses on two pillars of the Plan: regeneration of knowledge and regeneration of behavior.The Plan, which is inspired by the goals of the UN's 2030 Agenda, aims to regenerate the educational function of schools and teach children how to live in the world in a new way.