News 15 July 2019
Regina Zero Arrives in Spain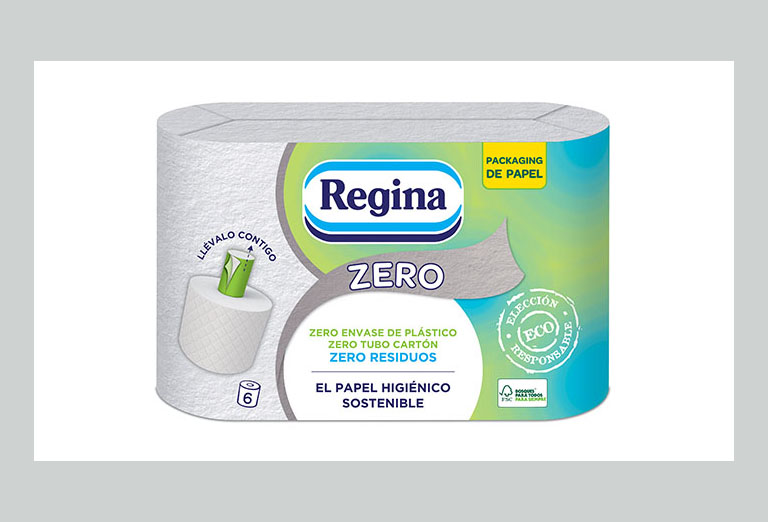 Regina Zero: zero plastic packaging, zero cardboard core and, therefore, zero waste. These are the features of Sofidel's latest innovation unveiled in the Spanish market. The Regina brand was launched on the Spanish market in 2017. It now features four product lines: toilet tissue, kitchen towels, paper tissues and paper napkins.
Standing out for its packaging in paper – a recyclable and renewable material –, Regina Zero toilet tissue represents Sofidel's latest step for a responsible and sustainable development and is part of an extensive product innovation strategy currently being implemented by the Group.
Regina Zero is wrapped in kraft paper – more resistant and technically better compared to classic wrapping paper –; features coreless rolls, i.e., there is no central cardboard tube – this being replaced by mini-rolls of toilet paper; and the product comes in packs of six compact rolls, which allow for higher logistical efficiency in the transport phase and, therefore, a reduction in CO2.