Sofidel America
7 Stati 1.591 persone
(2020) 22,1% del fatturato consolidato netto di
Gruppo (2020) +260.000 t / anno di capacità produttiva
(2018 - 2020)
2012
A big start
Sofidel decide di allargare i propri confini, sbarcando negli Stati Uniti d'America, il più grande mercato al mondo per consumi pro capite di tissue. Qui acquisisce la società Cellynne, poi rinominata Sofidel America, attiva nel mercato Away-from-Home con tre stabilimenti: uno integrato in Florida (Haines City) e due di trasformazione, nel Wisconsin (Green Bay) e in Nevada (Henderson) – quest'ultimo trasferito a Las Vegas nel 2018.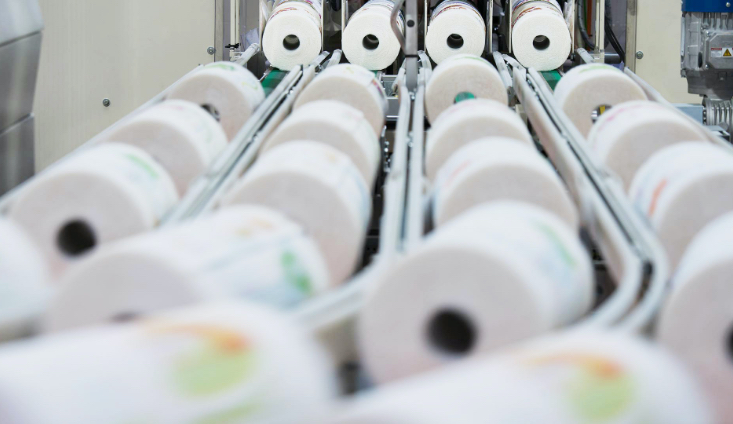 2014
Moving forward
Nel 2014 Sofidel intensifica la propria presenza aprendo un nuovo impianto di trasformazione a Tulsa, in Oklahoma, e potenziando quello in Nevada.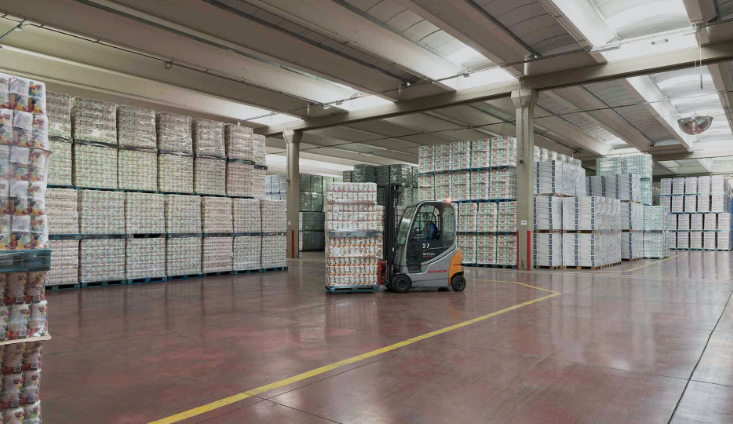 2015
The real boost
Il Gruppo acquisisce dalla società Green Bay Converting Inc. un impianto di trasformazione in Wisconsin (ancora a Green Bay) e un fabbricato in Mississippi (Hattiesburg), di lì a poco destinato a ospitare un nuovo stabilimento di converting. Sempre nel 2015, Sofidel partecipa al programma federale SelectUSA, un progetto che ha lo scopo di favorire gli investimenti esteri negli Stati Uniti, e attiva il primo investimento greenfield nel nuovo continente a Circleville, in Ohio, su un terreno di oltre 280 acri in un importante snodo logistico per gli operatori della distribuzione. Apre inoltre nuovi uffici a Philadelphia, in Pennsylvania, dove trasferisce il suo quartier generale americano.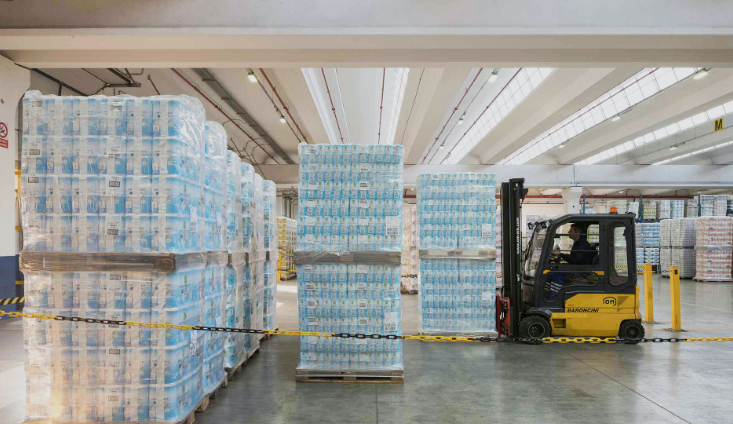 2016
Circleville and a strong endorsement
Nel giugno, a un anno dalla partecipazione al programma, il Presidente degli Stati Uniti d'America Barack Obama cita quello di Sofidel come un caso di successo di SelectUSA, con le seguenti parole: "Al summit dello scorso anno una società italiana del tissue ha aperto un rapporto con l'Ohio e il prossimo mese nella città di Circleville prenderà il via la costruzione di un impianto di produzione che creerà centinaia di posti di lavoro in una parte del Midwest che ha bisogno di lavoro. Sarà il più grande investimento del settore privato a Circleville da decenni e ha preso le mosse proprio da qui, al SelectUSA".
Sempre nel 2016, si attivano i lavori per la realizzazione dell'impianto integrato di Circleville destinato a entrare in funzione entro la fine del 2018. Sarà il più grande sito produttivo del Gruppo in assoluto. L'impianto installa tecnologie di cartiera (macchine Advantage New Tissue Technology 200 Valmet) e di converting (Constellation di Fabio Perini) di ultima generazione. Il sito è pionieristico anche dal punto di vista dell'automazione della logistica, con sistemi di trasferimento automatico delle bobine, fra la fase di cartiera e di converting, e dei prodotti finiti, dalle linee di converting al magazzino automatico Smart Store – attraverso veicoli a tecnologia laser (LGVs, Laser-Guided Vehicles) – e la completa automazione della gestione del magazzino del prodotto finito.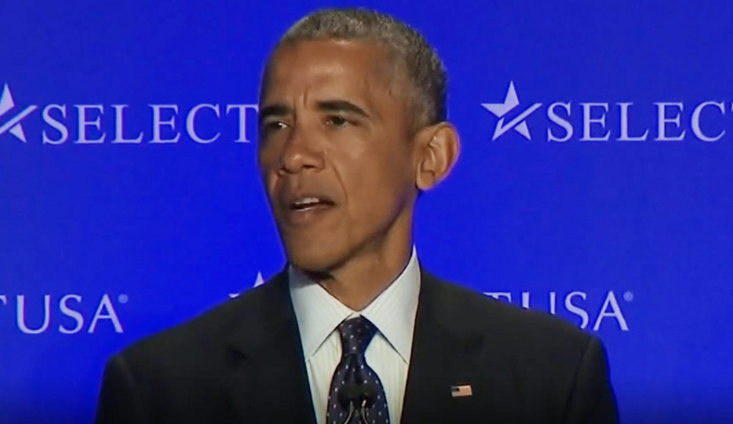 2018
Major greenfield investments
A febbraio è attivata la prima linea di converting nello stabilimento di Circleville. Nel mese di marzo è avviato il secondo grande investimento greenfield per la costruzione di uno stabilimento integrato a Inola, in Oklahoma, a circa 50 chilometri dalla città di Tulsa, destinato a servire le aree centro-meridionale e centro-occidentale del Paese.
A giugno Luigi Lazzareschi è tra i protagonisti del SelectUSA Investment Summit 2018 di Washington. Introdotto dal Governatore dell'Oklahoma Mary Fallin, è l'unico imprenditore chiamato a portare la sua testimonianza per l'investimento di Sofidel a Inola, riconosciuto come un caso di successo nello sviluppo dell'economia rurale.
In ottobre, è inaugurato a Circleville l'impianto produttivo più grande, moderno e sostenibile del Gruppo. Lo stabilimento si caratterizza per l'adozione di tecnologie di ultima generazione per quanto riguarda le fasi di cartiera, converting e magazzino. Un investimento complessivo di circa 400 milioni di dollari per un impianto produttivo che impiegherà a regime circa 700 persone.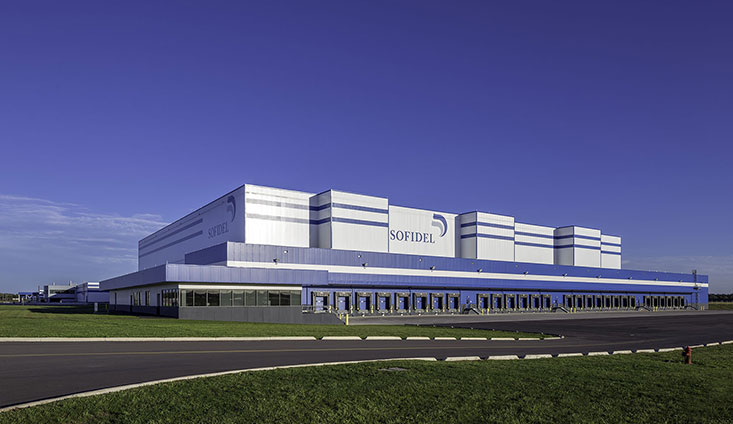 2019
The Inola plant is operational
Tra luglio e ottobre, sono avviate secondo i programmi le prime cinque linee di converting nel nuovo impianto integrato di Inola, due delle quali sono trasferite dallo stabilimento di Tulsa, sempre in Oklahoma. Altre linee sono state installate sempre provenienti dallo stabilimento di Tulsa, che è stato dismesso una volta completati i lavori di rilocazione a Inola.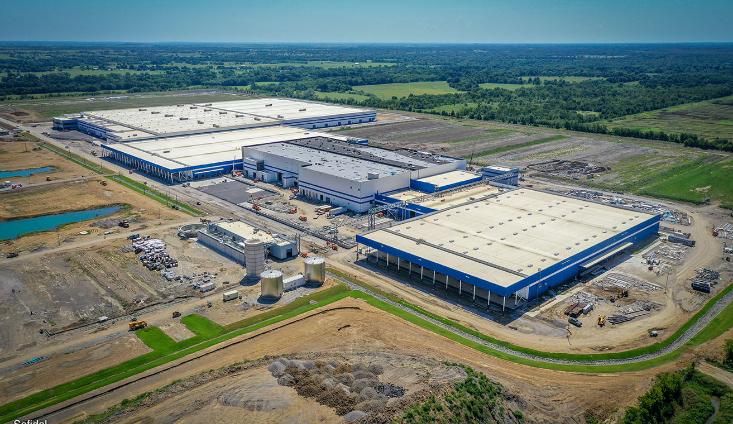 2020
The future is now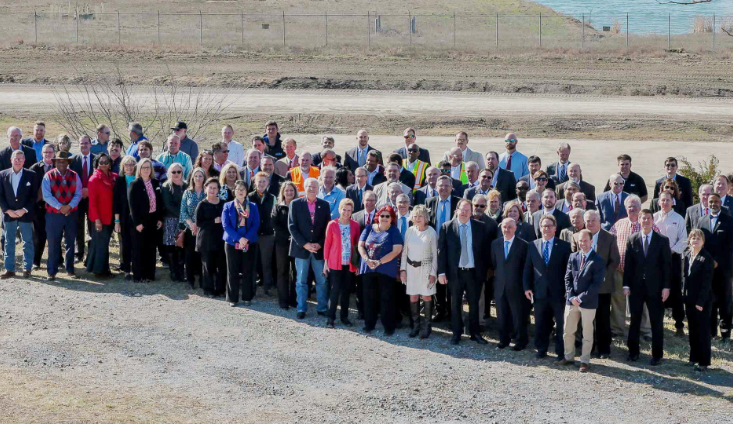 Certificazioni
Legenda
Solo per bobine
Solo per trading
Solo per virgin
Presente
Look for our FSC® – certified products
FSC® Numero Licenze
Circleville Ohio
Green Bay Wisconsin
Haines City Florida
Hattiesburg Mississippi
Horsham Pennsylvania
Inola Oklahoma
Las Vegas Nevada
| | | | | | | |
| --- | --- | --- | --- | --- | --- | --- |
| ISO14001 | EMAS | Ecolabel | Der Blaue Engel | Swan Label | FSC | PEFC |

| | |
| --- | --- |
| BRC Consumer Products | IFS Household and Personal Care Products |

ambiente
energia
salute e sicurezza
sicurezza del prodotto
qualità
sistemi informatici
acquisti sostenibili
Look for our FSC® – certified products
FSC® Numero Licenze
Download Certificazioni
Madrelingua
Inglese