Water and forest resource 28 February 2018
Water aid: when partnership is strategic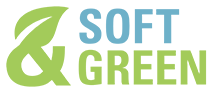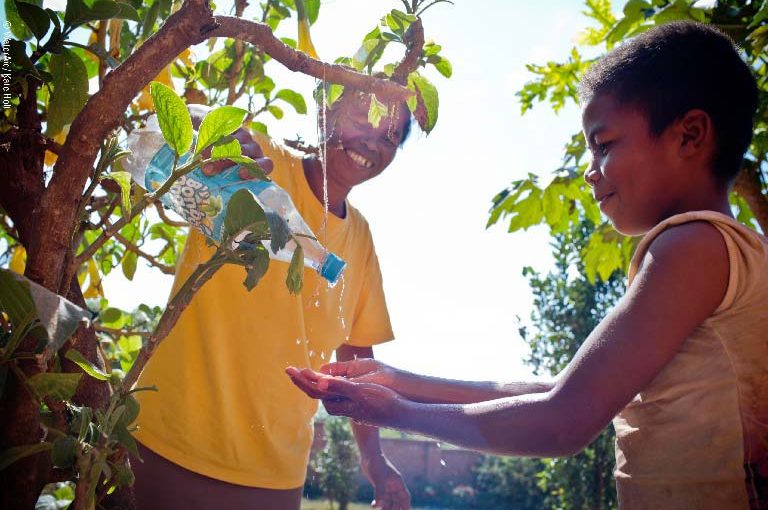 Interview with Kirstin Akan-Brown, corporate partnership manager at WaterAid
Life teaches us: we can't do everything. In Sofidel, knowing this, where we can't reach places directly, we like to do it through qualified partners. This is why we have struck an important partnership with WaterAid, a non-governmental organisation that has worked for years to bring water to those without. We spoke with Kirstin Akan-Brown, corporate partnership manager for the NGO.
Q. The first question is about what WaterAid does. When did it start, what is its mission, which projects are most important for your organisation?
A: Clean water, decent toilet facilities and good hygiene conditions are fundamental human rights. They should be a normal part of everyday life for everyone, everywhere, but this is not the case. This is why WaterAid works with partners in some of the most difficult to reach communities in the world in order to provide these three simple things to millions of people. In addition to providing clean water, decent toilets and good hygiene conditions, we work closely with many organisations and NGOs globally to convince governments to change laws, connect political forces with people in the field and acquire skills on the best ways to bring long-lasting change on a huge scale.
Q. Every two minutes a child under the age of 5 dies of gastrointestinal infections in the world. These infections are the second major cause of infant mortality. Bringing hygiene, safety and cleanliness is a goal that you share with Sofidel. How did this collaboration start?
A: We launched our partnership during World Water Day in March 2017. Sofidel and WaterAid will work together to improve health conditions throughout the world. We will help rural communities, schools and health centres to bring about long-lasting changes thanks to clean water, decent toilets and good hygiene conditions.
We will work together on the UN's Sustainable Development Goal 6, which aims to provide clean water, decent toilets and good hygiene to everyone by 2030.
Q. Thanks to the support of Sofidel, in October the photography exhibition Water is Life, curated by your organisation, was set up in Bocconi as part of the "CSR and Corporate Innovation Lounge". How is this exhibition arranged and what message do you want to transmit through it?
A: The aim of the Water is Life photography exhibition is to highlight the across-the-board aspect of WaterAid's work using excellent photographs from four of the countries we work in These photographs show the breadth of our work from the challenges associated with supplying urban sanitation services in settlements in Delhi to new training programmes for young people in Nicaragua, from climate change mitigation approaches in Madagascar to the integration of sustainable solutions in Burkina Faso. In each country, the photographs are focused on the lives of individuals or families who have been directly affected by a lack of clean water, toilets or poor hygiene or whose lives have been changed by WaterAid's work in the territory. We hope that the public acquire greater understanding of the role that water, toilet facilities and hygiene play in daily life throughout the world and that they appreciate the change that our partnership with Sofidel will bring to other lives in other countries.
Q. You have stated that you want to bring water to places where there isn't any by 2030. But you know that, in order to achieve such an ambitious goal, you need a joint effort by various actors: not surprisingly the 2030 Agenda gives a great deal of importance to Goal 17 (Partnerships for the goals). How important do you think broadening collaboration, not just with companies but also with other associations, governments and public administrations, is?
A: Partnerships are fundamental in order to help us realise our vision to reach, within one generation, everyone, everywhere and provide them with clean water, toilets and good hygiene. There are currently 844 million people in the world who do not have clean water and 2.3 billion people who do not have decent toilet facilities. These are huge numbers and the goal is too big to be achieved on our own.