Trends and lifestyles 13 June 2022
Sustainable development and partnerships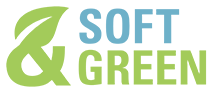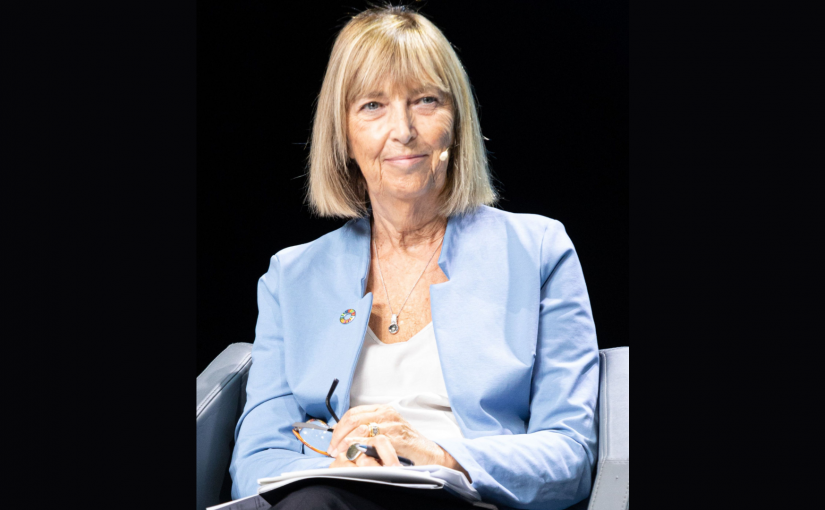 Interview with Marcella Mallen, ASviS chair
On the topic of partnerships, Soft&Green wanted to hear the opinion of Marcella Mallen, Chair of ASviS and Prioritalia and professor of Diversity management and organizational change at LUMSA University in Rome.
This issue of Soft&Green is dedicated to the importance of partnerships, a central theme of Goal 17 of the 2030 Agenda to foster sustainable growth globally. In general, where are we on the path to strengthening collaboration among different stakeholders in a sustainable way?
Although we do not have the solutions to address all of the world's challenges, we do have a common vision, which is that of the 2030 Agenda, and therefore an approach to address them: we need to focus on multilateralism, international institutions, the defense of minority rights, and the pursuit of dialogue to nurture peace. We need to take care of democracy, starting with our communities, and rethink the relationship between individual well-being and the common good. Because it is only with the implementation of consequential behaviors that we can hope to truly achieve the sustainability goals. Speaking of Italy, the National Recovery and Resilience Plan (NRP) does not present measures in the direction of Goal 17, as they lack an international horizon. A shortcoming that we as ASviS hope will be fixed quickly, given also the current war in Ukraine, from which the interdependence between international supply chains is clear. To affirm a vision of international relations based on multilateralism and respect for rights and thus give a decisive impetus to the 2030 Agenda, the European Union must do more, taking responsibility for becoming a relevant political player at the global level.
Collaboration among the actors in a certain area (businesses, Not-for-Profit entities, public agencies) is particularly important in this historical phase: how important is the system of relationships and interactions that binds these actors together?
The pandemic has further highlighted how necessary it is to systematize among the various actors on the ground to deal with the very heavy social and economic repercussions that have affected all of society. Through the solidarity campaign #AlleanzaAgisce launched during the pandemic period that gathered and fielded hundreds of initiatives on the ground both to manage the difficulties triggered by the health emergency and to prepare the ground for building a more sustainable and resilient future, the ASviS network has demonstrated just that. Universities, businesses, Not-for-Profit entities, as well as trade associations, confederations, research centers, museums, and foundations, have mobilized from North to South in supporting institutions and the country's most disadvantaged. The same commitment of solidarity was made to support the Ukrainian people while reaffirming the values of the 2030 Agenda under the banner of dialogue, peace, and respect for human rights. I believe that society needs to recompose itself around a word that is loaded with meaning and has strong evocative power, namely "generativity", which includes the ability to give and receive, listening, and empathy, which are useful for connecting with other human beings and making a positive impact on their lives.
A topic close to your heart is gender equality, a goal that can no longer be postponed if existing differences are to be bridged. What suggestions do you feel like making to an organization that is starting a journey in this direction?
In this area, work being done under the National Recovery and Resilience Plan (NRP) responds to specific problems and is an important tool for rebalancing the disparities affecting women in Italy, supporting equal opportunities in the workplace, and promoting women's leadership. But the EU goal of halving the gender employment gap by 2030 compared to 2020 remains far off. The NRP focuses on important targets for gender equality but does not address the problem of declining birth rates, as the Plan foresees only indirectly related or poorly related targets, such as the still symbolic mandatory paternity leave. I believe it is crucial to develop a positive culture of motherhood: restoring dignity to women means not forcing them to choose between work and family. And I would add, why not reward businesses that provide jobs for women who are the victims of violence or trafficking?
Since its inception six years ago, ASviS has called for sustainable development to be included in the Italian Constitution: what will change now that this goal has been achieved?
As I have already had occasion to state during the event that ASviS organized on this issue last April 5, the text of the Constitution has been amended 18 times since 1948 but never related to fundamental principles, namely Articles 1 to 12. Therefore, the adapting this part by amending Article 9 is a unique act, emphasizing the importance that Parliament attaches to sustainability and respect for ecosystem balance.
So there is every reason to regard this reform as a true passage of civilization that accelerates the country's path to ecological transition in the true sense of the word. In a nutshell, it can be said that ecology is no longer subordinate to economics. However, it should not be forgotten that this is only a first step, both historical and cultural, toward a real paradigm shift. A phase must follow that will engage institutions and all of civil society.