Trends and lifestyles 13 May 2020
Communication campaigns in the coronavirus emergency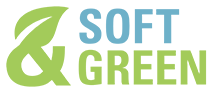 In the face of the health emergency linked to the COVID-19 coronavirus pandemic, many brands around the world have created ad hoc campaigns to nurture their relationship with consumers, reaffirm the brand's values and allow people to feel their support, closeness and empathy. At the heart of these communication campaigns are precisely people and their stories, rather than the products or services offered.
In Canada, Dove (Unilever Group) has used their Courage is beautiful campaign to thank all the heroes, doctors and nurses on the front line in hospitals, and those who support them, with a video showing the marks left on their faces by protective masks. Other companies are thanking employees who continue to work. Volvo Trucks, for example, with their Heroes of the Road campaign, reminds viewers of the valuable contribution of lorry drivers in transporting medicines, food and, above all, hope that the world will not come to a standstill. The campaign was designed for the Brazilian market, but will also be used in other countries with the message "despite the distance, thousands of us are travelling together".
Other communication initiatives are offering a different perspective on the healthcare emergency: Penny Market, in their campaign created for the German market #Homefirst, shows us the coronavirus lockdown seen through the eyes of children while Freshpet, an American pet food company, interprets the lockdown period through the eyes and feelings of man's best friend, the dog.
In the paper industry sector in Italy, #lagentedellacarta has been one particularly significant campaign, promoted by Assocarta, the trade association that groups together, represents and protects the companies that produce paper, cardboard and pulp in Italy. This initiative recognises workers and operators in the paper industry – considered an essential industry not only in Italy but in many other countries affected by the coronavirus – who, even in this emergency situation, have worked hard to guarantee the provision of basic necessities to citizens and communities.