Innovation 26 January 2018
Industry 4.0, the revolution is underway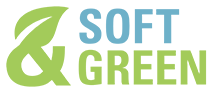 Digital technology and innovation are bringing major changes to our society. In the productive sector, these transformations are comparable to what took place in the 19th century with the first industrial revolution. We have now entered the age of Industry 4.0!
But what does this term mean and how can it affect our lives? Industry 4.0 refers to changes in industrial production methods due to digital technological innovation, which inevitably results in a transformation of labour relations between and with workers.
This new revolution essentially rests on some distinctive elements that can be connected to:
the ability to develop more and more data in less time
global data sharing (open data, big data, etc.)
a new relationship between man and machines
the interaction between computer systems and physical systems for a new production system.
It is a way of thinking and acting that translates, as regards industry, into the use of new tools to create goods and products, for example the inclusion of collaborative robots, the use of 3D-printing connected to digitally developed software and the use of technologies to integrate all the information between the producer and the consumer along the value chain.
These changes in production also lead to an evolution in the relationship between companines and employees: new professionals must be trained to have a digital background suited to specific industrial needs. Industry 4.0 is definitely an opportunity for a major change in education as well: suitable plans and programs could boost employment, particularly in youth, creating new jobs.
To do this, on the one hand policies aimed at innovation and the construction of appropriate training proposals are necessary, and on the other hand companies must want to change not only their production processes, but also their training and human resources management procedures, developing collaborative networks between individuals which are able to create constructive exchanges.
Technological advances by themselves certainly are not sufficient for ensuring environmental improvements and benefits to the different players involved. But interesting evidence emerges: for example, you can reduce the consumption of resources, optimize collection and recycling activities and improve environmental management systems, thereby improving a company's environmental performance. Technology makes it possible to minimize the use of energy, water and raw materials, reduce polluting emissions and better organize a product's end of life. The Life Cycle Assessment (LCA) is of great importance and should be virtuously integrated with new technologies.
This offers savings for companies, but also for a more sustainable environment for the community.