Press releases 22 March 2017
Sofidel and WaterAid announce a three-year partnership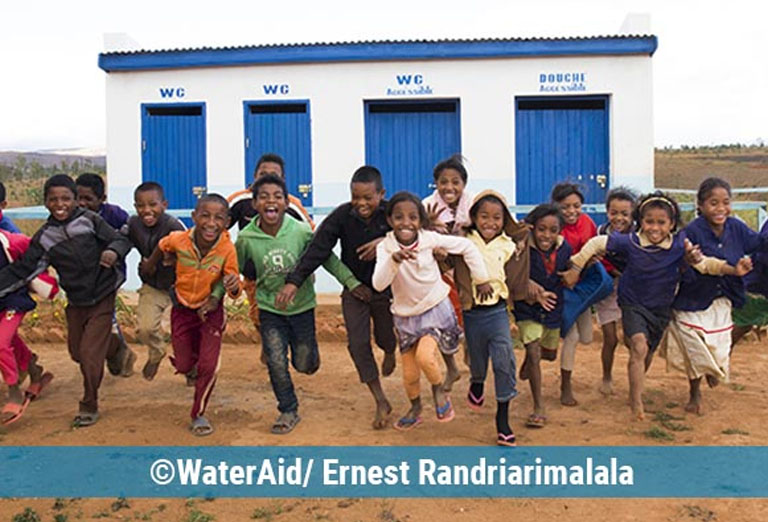 Sofidel has always been committed to limiting the consumption of water in its production processes and now expands its activity, looking especially to the 6th UN Global Sustainable Development Goal, which aims to ensure access to water and sanitation for all.
The Sofidel Group, a world leader in tissue paper manufacturing, today announced the beginning of a three-year partnership with WaterAid, the NGO whose mission is to ensure access to safe water, sanitation and hygiene services in some of the world's poorest communities.
WaterAid is a non-governmental organisation founded in 1981, and since then it has given 25 million people access to safe water and provided sanitation and hygiene for 24 million people in 30 countries.
Good health, women's empowerment, education, nutrition, decent housing and successful urban planning all rely on the delivery of good water, sanitation and hygiene services. Sofidel is committed to ensuring hygiene and comfort in daily life and it believes strongly in the importance of hygiene and the availability of good sanitation to promote health and protect the dignity of the person.
In the next three years Sofidel will support WaterAid's operations, contributing to spreading better health conditions and enabling rural communities, schools and health centres to adopt and sustain good practices in hygiene and sanitation. Sofidel will also play an active role by involving its stakeholders in fundraising and campaigning activities for WaterAid.
"Sofidel is perfectly aware of how precious a resource water is, both for natural balance and human well-being and hygiene," commented Luigi Lazzareschi, CEO of the Sofidel Group. "This is the reason why we are already highly committed to using it responsibly in all our production sites and we work on various levels to raise awareness among our stakeholders. So today we are very pleased to announce our new partnership with WaterAid. It is another way to play a responsible role with respect to an issue of global interest, together with a highly appreciated NGO, such as WaterAid."
'We're delighted to announce a three-year partnership with Sofidel. WaterAid believes access to safe water and decent toilets are basic human rights, and that the private sector has an important role to play in achieving universal access to water and sanitation" affirmed Barbara Frost, Chief Executive of WaterAid. "The global water and sanitation crisis requires a joined-up and collaborative approach, including NGOs, businesses and governments, to ensure everyone everywhere has these essentials by the year 2030."
Environmental and social sustainability is a key part of Sofidel's development strategies.
From this perspective, the partnership is also intended to offer a contribution to achieving the 6th of the UN Sustainable Development Goals: universal access to sources of clean water and sanitation by 2030.
It is also a way to demonstrate how business and NGOs can bring expertise and resources together to contribute to achieving a healthier, more fair, more sustainable world.