Press releases 5 August 2020
Sofidel employees donate two ultrasound scanners to the hospital of Lucca and an ultrasound scanner and an electrocardiograph to the hospital of Gorizia, in Italy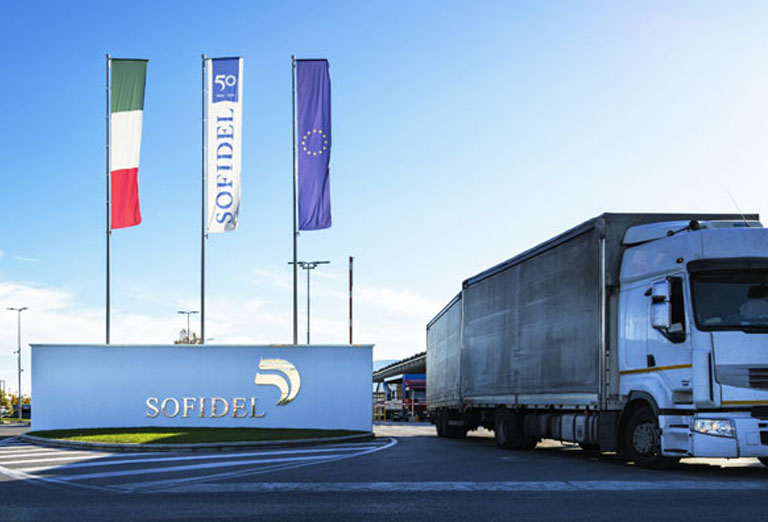 The tissue paper manufacturer Group, particularly well-known for its Regina brand, keeps on supporting people in need in Europe and the United States.
In the context of the health emergency linked to the Covid-19 coronavirus pandemic, the Sofidel Group continues its activities to support the local communities where it operates in Italy, Europe and the United States.
In Italy, the Group has donated two ultrasound scanner machines (for an overall value of approximately 70,000 euros) to the San Luca Hospital in Lucca, to be installed in the Pediatrics Department and in the Surgery Unit. The donation is the result of a voluntary collection – the economic equivalent in hours of work, leave or holidays – activated by Sofidel people in the Lucca province, then doubled by the Company.
A similar initiative was carried out by Sofidel people in Monfalcone, Italy, in favour of the Hospital of Gorizia for a donation of an ultrasound scanner machine and an electrocardiograph (for an overall collection of approximately 17,000 euros).
Sofidel also keeps on supporting the local communities where it operates abroad, with donations to public bodies and non-governmental organizations (NGOs) committed to providing support to people in need. A total of 300 tonnes of products have been donated – 200 in Europe and 100 in the United States – equivalent to 3 million and 730 thousand rolls of toilet paper, able to meet the monthly needs of 375,000 people. In detail, Sofidel donated 23 tonnes of tissue products for each country in France, Benelux, United Kingdom, Spain, Germany and Poland and 15 tonnes for each country in Sweden, Hungary, Romania and Greece.
These initiatives add to others already in place. Among these, the donation to Caritas Italiana of toilet paper, kitchen towels, napkins, handkerchiefs/tissues and placemats, the equivalent in volume of about 1 million and 680 thousand rolls of toilet paper – a quantity of paper that can meet the monthly needs of about 160,000 people, and the support offered through the #RotoloniReginaChallenge (10,000 euros donated to four Italian hospitals) and #ElRetodeRegina initiatives (20,000 euros donated to two Spanish hospitals).