News 14 October 2020
Sofidel receives recognition for its commitment as a "Promoting Founder" member of the Global Compact Network Italy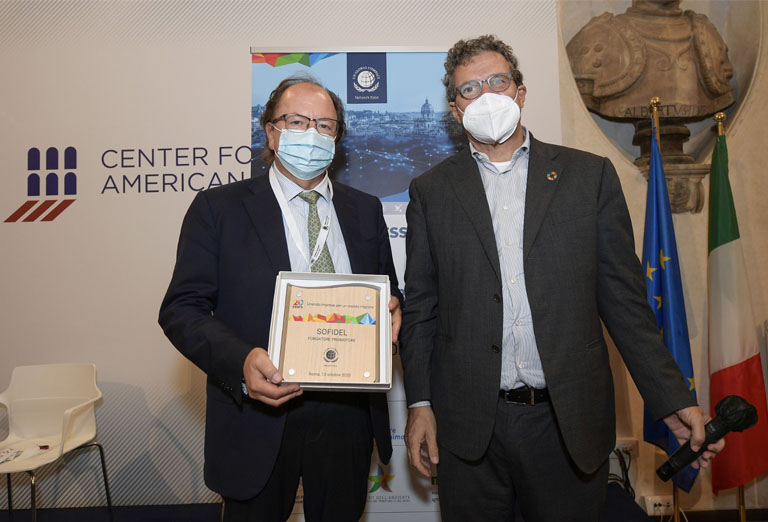 As part of the fifth "Italian Business & SDGs Annual Forum"organized in Rome on 13 and 14 October, the 20th anniversary of the United Nations Global Compact (UNGC) was celebrated.
On this occasion, the Global Compact Network Italy (GCNI) Foundation honoured the "Promoting Founder" companies and organizations that have created and nurtured the activities of the Italian Network over the years. These include Sofidel Group, represented by the Chief Executive Officer Luigi Lazzareschi.
In line with the Ten Principles of the United Nations Global Compact (UNGC) – concerning human rights, labour, environment and anti-corruption standards – the Foundation aims, in particular, to be an institutional partner and spokesperson for companies committed to sustainability from a multi-stakeholder perspective, and to contribute to making sustainability the main driver for change in the pursuit of a more efficient, fair and secure future and in the creation of shared economic, social and environmental value.
Sofidel, in addition to recognizing and promoting the principles and objectives of the Global Compact Network Italy, participates in various "sustainability pathways" within the Foundation.