News 27 March 2020
Sofidel Main Partner of WWF Italy for Earth Hour 2020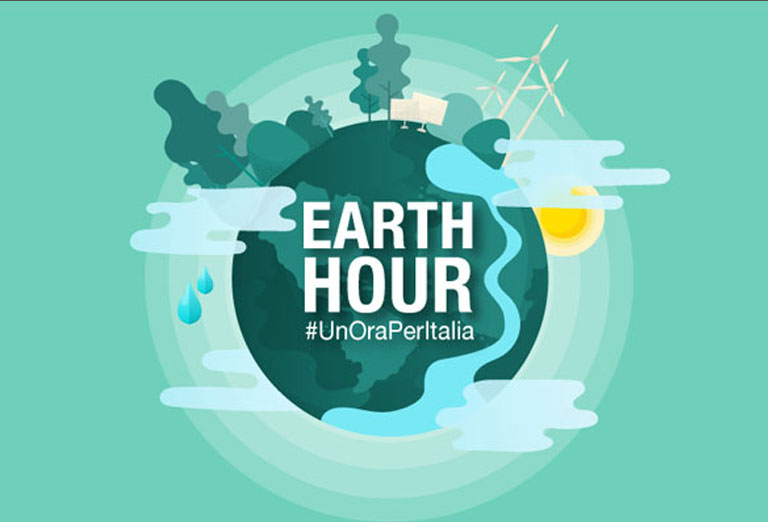 Also for 2020 Sofidel is Main Partner of Earth Hour in Italy, the event promoted by WWF Italy, scheduled for tomorrow (Saturday, March 28th) which, as every year, from 8:30 to 9:30 p.m. will see the shutdown of the lights of the main symbolic places of Italian cities and the direct involvement of citizens through the invitation to make a simple and concrete gesture: turn off the light of your home for an hour and have a candlelight dinner.

Due to the ongoing health emergency linked to the SARS-CoV-2 coronavirus infection, the event has been rethought in the form of a digital mobilization to defend the health of the Planet and humanity.

Earth Hour is the largest global mobilization for climate and biodiversity protection that, starting with the symbolic gesture of turning off the lights for one hour, unites citizens, institutions and businesses from hundreds of countries around the world in a common desire to give the Earth a sustainable future and win the challenge of climate change.

For 2020, in particular, WWF Italy has decided to transform the usual street party into a digital activation entitled "An hour for the Earth, an hour for Italy", in which all citizens can participate by posting on their social channels the video of their day for the climate with the hashtags #EartHour and #UnOraPerItalia.

As highlighted in the WWF Italy report "Pandemics: the boomerang effect of ecosystem destruction. Protecting human health by preserving biodiversity", there is a relationship between the loss of nature and epidemics, and ongoing climate change is one of the main causes at the expense of biodiversity. Indeed, the health of humanity also depends on the health of the Planet.

Sofidel has been working alongside WWF for over 10 years as part of the Climate Savers programme and, in 2017, renewed its commitment by signing the Manifesto "An S.O.S. (Safe Operating Space) for a sustainable future" inspired by the 17 Sustainable Development Goals (SDGs) of the United Nations' 2030 Agenda, espousing the long-term vision promoted by the environmental organisation which considers our Planet as a commonplace for achieving fair and sustainable well-being and which recognises the centrality of natural capital.

For more information on Earth Hour 2020, click here.