News 16 September 2020
Regina presents Tiramisu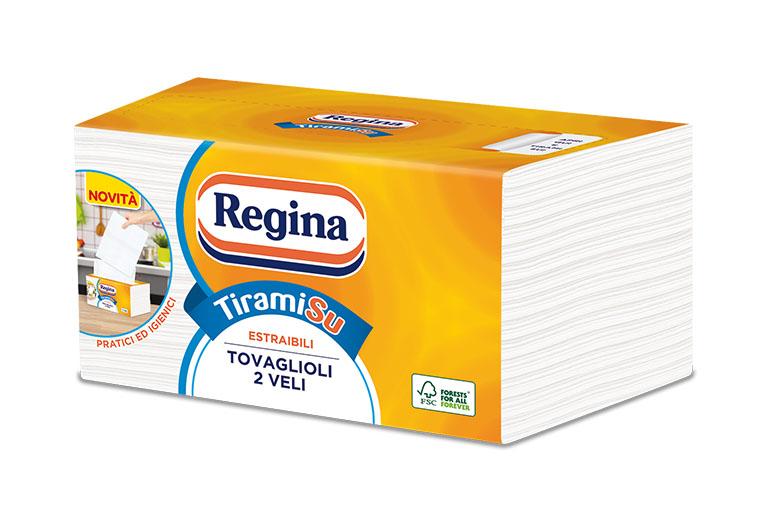 This is an extension of the brand product range, recently introduced to the Italian supermarkets and available on the shelves since June. The particular focus is on using disposable tissue paper products as a tool for the correct hygiene of people and environments.
Regina Tiramisu two-ply napkins are suitable for all domestic contexts, from a quick lunch to dinner with family or friends. Soft and at the same time strong, they are twice as large once opened out, guaranteeing excellent performance in terms of softness and absorption. The interfolded packaging allows one napkin to be extracted at a time, helping to protect the product from external contamination.
The packaging is also made with 30% recycled plastic, in line with the Group's goal to significantly reduce the use of conventional plastic in its production by 2030. This is just one example of Sofidel's search for innovative and diverse products geared towards consumers' increasingly specific and individual needs.