News 12 September 2019
New recyclable packaging for Regina Blitz and Regina toilet paper to hit UK stores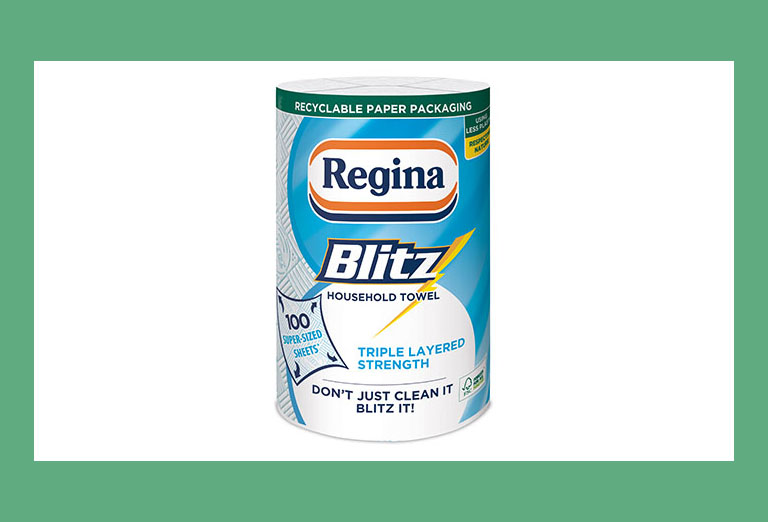 Sofidel enhances its commitment to innovation and sustainability by launching in the UK its single-roll household towel Regina Blitz wrapped in kraft paper – a plant-based material that is renewable and easy to recycle – replacing the previous polyethylene packaging. The product will land in UK stores starting from mid-October.
Regina brand is very well known for the Regina Blitz household paper towel which has entered the hearts and homes of so many consumers in the UK. This has been a standout year for the Regina Blitz brand, named the winner in the 'Household Paper Category' in the 2019 'Product of the Year Awards'.
The company has also announced the launch of two new products joining the Regina product range: Regina Seriously Soft and Regina Seriously Strong toilet papers wrapped in Mater-Bi® – biodegradable and compostable bioplastics obtained from corn starch, with high content of renewable materials.