News 30 April 2019
Lycke with WaterAid in Scandinavia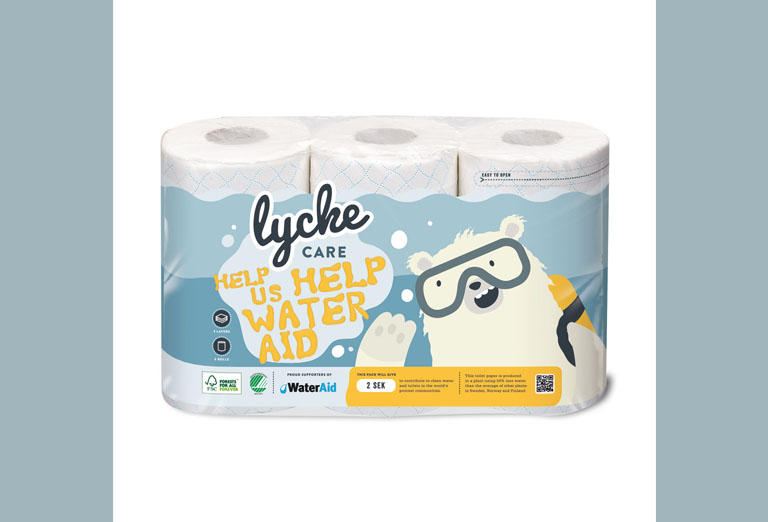 Lycke Care WaterAid toilet tissue launched on the Swedish market
The new Lycke CARE WaterAid toilet tissue was launched in early March on Bergendahls shelves in partnership with the British non-governmental association WaterAid, a Sofidel partner on the subject of water also at corporate level.
The exceptionally low use of water in the production of Sofidel's paper products received indirect recognition in Sweden. It is the first time that a tissue product in Scandinavia has become the "mouthpiece" to raise awareness on the issue of water and to encourage responsible use of the resource by choosing more sustainable products.
With each pack of six rolls purchased, Lycke promises to make a donation to ensure access to clean water and sanitation in some of the poorest countries in the world.
For more information on the Lycke CARE WaterAid toilet tissue, click here.