News 5 September 2019
Le Trèfle innovates with new paper packaging in France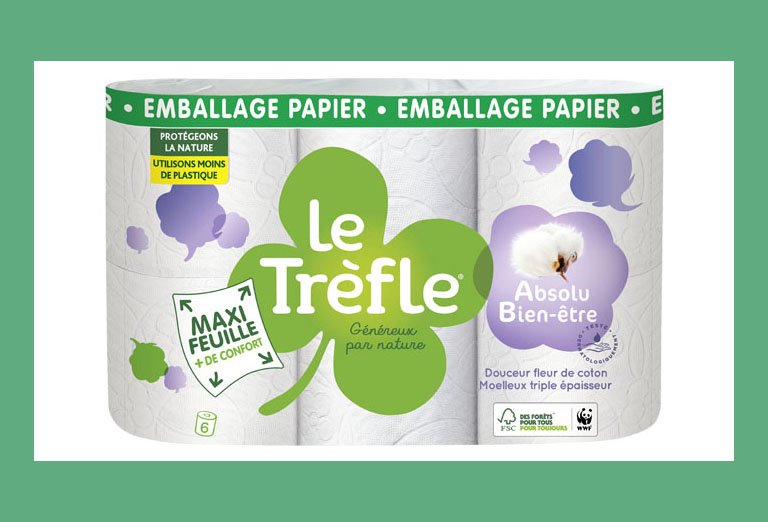 Le Trèfle toilet paper is replacing its polyethylene packaging with packaging in kraft paper – a plant-based material that is renewable and easy to recycle.
Le Trèfle Absolu Bien-Etre, the Premium version of the well know toilet paper brand will be hitting French supermarket shelves with the new kraft paper packaging starting from November.
The product – whose brand has been synonymous with innovation, quality and originality for over a century in France – represents a new contribution towards environmental sustainability by the Sofidel Group, showing further effort in its sustainable development strategy.