High-level skills, professionalism and know-how on the territory.
Innovative, open and competence-driven training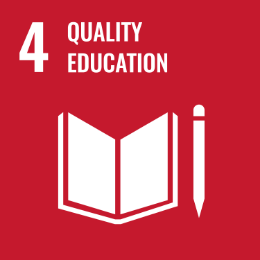 Lucca's paper district, in Italy, is one of the main industrial hub in the world, as well as a driving economic force of the same province. In this context Sofidel, with more than 1,000 workers operating in the area, pays particular and constant attention to the education and training of younger generations.
Sofidel is committed to supporting students, teachers, head teachers and rectors in the implementation of innovative, open, competence-driven training that represents a real development factor for the tissue industry, as well as to transmit and increase the wealth of professionalism and high-level skills that characterise this particular manufacturing sector.
Over the years, the Group has taken on a leading role in the life of many technical high schools and the University of Pisa, Italy.
Among the most significant collaborations:
Sofidel is partner of the Paper section of the Chemical Engineering, Mechanical Engineering and Industrial Chemistry degree courses at the University of Pisa (Italy); 
Sofidel has helped to relaunch the Paper and Cardboard Masters at the University of Pisa as an international qualification with teaching content closer to the real competencies and professional skills needed by companies operating in the industry.
Moreover, Sofidel is co-founder of the "Professional Technical Hub for the Development of Mechatronics in the Paper Sector", and has partnerships with:
the ITIS "Enrico Fermi" in Lucca (Italy) for the Masters in Mechatronics and Energy;
the ITS "Marchi-Forti" in Pescia (Italy) for the Masters in Paper Technology;
the ITST "Enzo Ferrari" in Borgo a Mozzano (Italy) for the Masters in Paper Chemistry;
the ITET "A. Benedetti" in Porcari (Italy) for the Masters in Paper Chemistry (ongoing);
ITS Paper19, the new two-year post-graduate, advanced specialisation course in technology qualifying graduates as "Advanced Paper Production Technicians".
Another area of interest is the scheme to alternate school and work experience for transversal skills and orientation and the offer of internships to students in preparation for their degree thesis, which for the Group represents a precious opportunity for the training of students. These experiences have taken on particular importance as a pedagogical and didactic method and as an occasion for the integral formation of the individual.