3SAward Sofidel Suppliers
Sustainability Award
Sofidel's award for its most sustainable suppliers.
Working side by side with our supply chain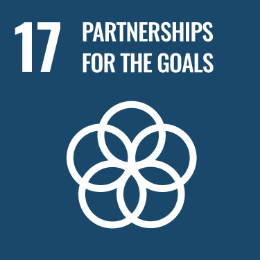 In 2016 Sofidel established the "Sofidel Suppliers Sustainability Award" (3SAward), a yearly acknowledgement whose purpose is to promote the best practices and improvement actions on social and environmental responsibility carried out by national and international Sofidel Group suppliers.
The award is based on the "TenP Paper" (formerly "TenP – Sustainable Supply Chain Self-Assessment Platform"), developed in collaboration with the "Global Compact Network Italy Foundation" (GCNI Foundation), of which the Group is a "Promoting Founder" member.
The last edition of the "Sofidel Suppliers Sustainability Award" (3SAward) was held virtually on December 6, 2021. The other three past editions of the award took place in Lucca, Italy (on the occasion of the Sofidel Group's 50th Anniversary in 2016), in London (2017) and in Columbus, Ohio (2018).
Also based on the "TenP Paper" platform (which sets out a pre-assessment system for its suppliers), Sofidel has developed a model to identify the main risk categories for each individual supplier (by assessing their performance against parameters such as working conditions, human rights, environmental protection and anti-corruption measures) and has supplemented this with a rating system, which enables the company to allocate each supplier with a category based on pre-qualification assessments.
The Group's goal is to collaborate with its entire supply chain, including through the implementation of dedicated online training and help-desk services, to encourage the adoption of sustainability policies by supplier companies thus reducing the risk of potential reputational and economic damage deriving from the poor performance of its suppliers in terms of sustainability.
For more information on the Sofidel Group's supply chain as well as its commitment to sustainable procurement, please visit this website.
Sofidel's role in raising awareness among its network of suppliers and engaging with them to take action against climate change has also been recognised by CDP, an international non-profit organisation which provides a global measuring and reporting system that enables companies, cities, states and regions to measure, disclose, manage and share vital environmental information.