Comunicati stampa 19 December 2022
Regina Power is chosen as 2023 "Product of the Year – Innovation" in Spain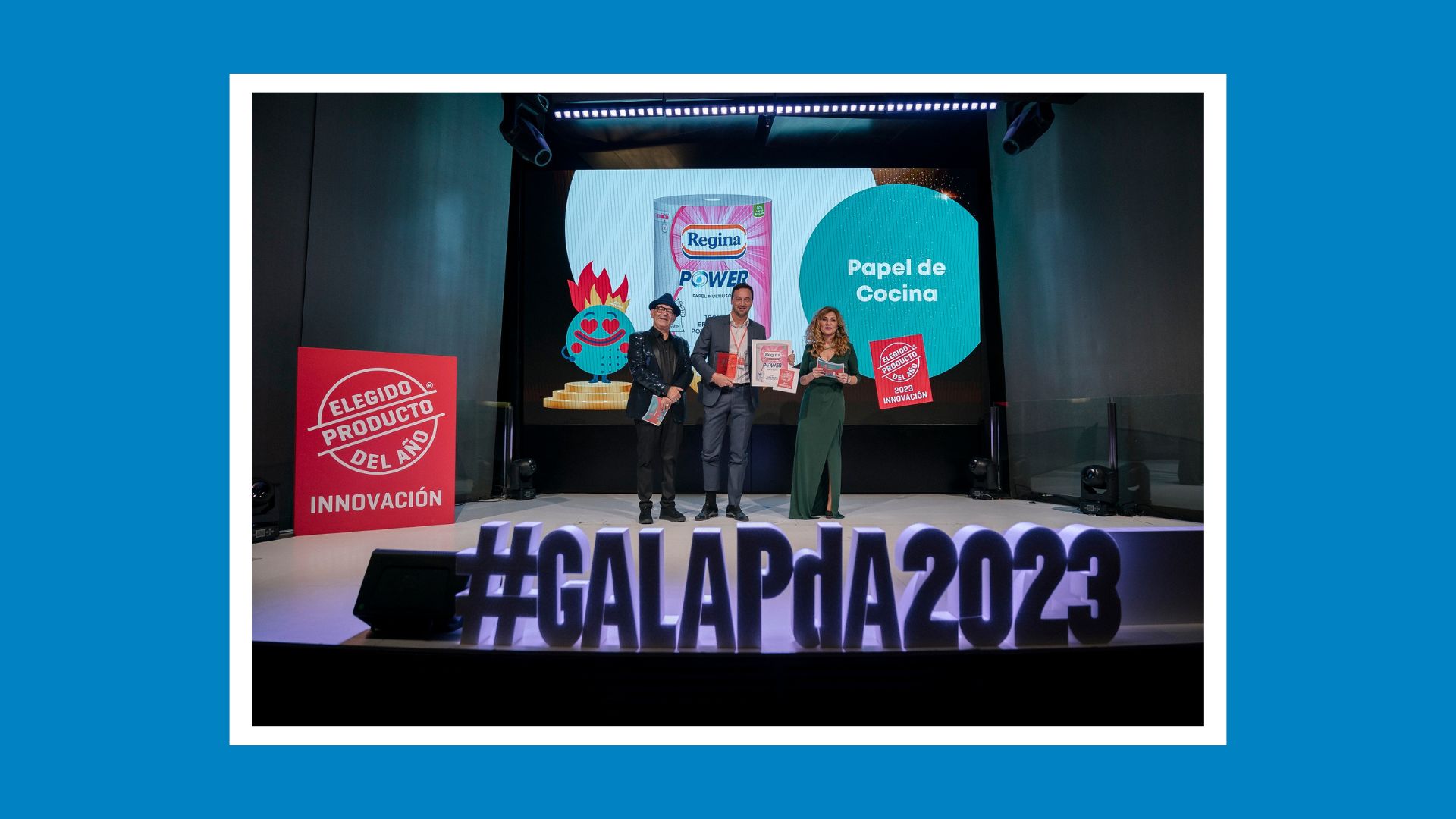 Resistance and special texture are the most appreciated attributes of the all-purpose paper towel Regina Power, according to the results of the study among Spanish consumers
Spanish consumers have chosen Regina Power as 2023 "Product of the Year – Innovation" ("Producto del Año 2023 – Innovaciòn"). Launched a few months ago in Spain, the all-purpose paper towel has won in the "Kitchen Paper" category with a score of 4.35 out of 5. The product also got a high result in terms of 'purchase intention', with 73% of the testers declaring that they would buy it.
Resistance, special texture, durability and high performance of the paper were the most appreciated attributes of Regina Power, according to the results of the study involving more than 10,000 Spanish consumers that evaluated the innovation and the level of 'purchase intention' between a selection of new products launched into the Spanish market during 2022.
The "Product of the Year" contest, held in more than 30 countries worldwide, is one of the largest independent consumers' insight study, and a recognition of brand and product innovation on the market. For 2023, a total of 39 products were awarded in different categories in Spain.
Regina Power is the result of a unique product innovation development in the European market using 'structured paper' – from 50 to 80% more thickness compared to conventional paper – making it more resistant and affordable especially for tough household cleaning tasks.